Featured Head Designers
There are many talented designers of component golf club heads, and we've worked with most of them. At present, we're featuring a collection of designs from a few of the companies we've done business with regularly over the years. These associates, known around the world, never compromise on their level of quality. Click on any or all of them and gather information to help make your head choices. Remember, you can choose a head simply because you like it! Visit these designers (in alphabetical order):
ALPHA GOLF: For years a leader in technology and a favorite choice of driver heads for Professional Long Drive competitors. Alpha Golf has gathered numerous RE/Max world championship titles and many distance records. All Alpha products, drivers, fairway woods, irons, hybrids, and putters, and also a remarkable graphite shaft line, along with their sister components in the Kent Sports Silver Diamond lines, are renowned as being of only the highest quality.
BANG GOLF: Bang Golf provides custom club makers around the world with unique and beautiful heads in a wide variety. Bang is one of an exclusive group of designers with a focus on long drive competition, and their history includes many world champions and several official world records. Unique designs characterize Bang with many driver models ranging in loft from a putter-like 4* to as lofty as 18*. Woods, irons, hybrids, and a line of fine accessories: this famous name says it all.
HIREKO GOLF: Hireko Golf, a prominent component company since 1982, is a creative supplier of pro-line golf heads now including Dynacraft among their offerings. In addition they have a full stable of the famous Acer products, Power Play, Ibella, Synchron, and True Ace brands. Few component suppliers boast such a complete and diverse offering, all in indisputable premium quality. Among the most complete suppliers for professional club building in the world.
SUN VALLEY GOLF: Sun Valley Golf has for over a decade led the industry in designs reminiscent of some of the most famous and expensive clubs on the market. Not just their popular, current designs, but the quality of their products, including top grade titanium drivers, set them apart from most. Irons in superior metals like 304 Stainless Steel characterize SVG's determination to continue to lead a very important segment of the club head world.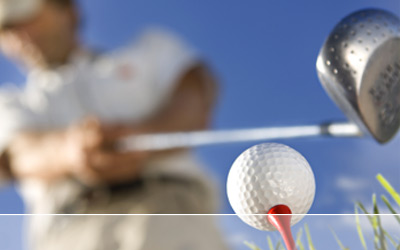 Get Fitted!
For convenience, all work is now done by appointment—so don't hesitate to contact Ken and schedule your fitting.


Call 661.205.2508
or EMAIL Ken today!
Don't stop now!
If what you've read is making sense, don't stop now! What you're learning is what tour professionals know and have always known: golf clubs that have the right shafts and grips for you just can't be bought off the rack!
GET FITTED