How Ken Changed his Game!
About six months after first taking up golf, Ken Hurlbert, a successful young athlete in a variety of sports, was shooting around 90. The friends he played with seemed to think he was a natural and would quickly become an excellent golfer. More than twenty years later, he was still shooting around 90, with no improvement in sight! Then one afternoon at a local course, Ken and another walk-on player got put together to play. Early on, Ken knew he was on track for another typical bogey round. His new friend mentioned that he was playing clubs made especially for him, and that he was playing the best golf of his life. This really caught Ken's attention because what the new friend had told him about his golf history prior to the fitted clubs seemed to closely parallel his own: a consistent bogey player for many years. Now, less than a year later, he was routinely shooting 6 to 8 strokes better, occasionally even breaking 80!
By the end of the round Ken had decided that he was going to get custom fitted clubs ASAP. That decision led to a drop of more than 10 strokes virtually overnight. After three months of play with his new fitted clubs Ken's official USGA handicap was 8! (Indexes came later.) Within a year he was not only playing consistent single-digit golf, but had become the founder and owner of Golfcraft Custom Clubs (aka nobogeys.com), and a fully trained and certified personal club fitter. Since 1989, Golfcraft Custom Clubs has fitted and equipped thousands of golfers from all over the world, and its continued success through good and bad economic times is a testament to Ken's expertise.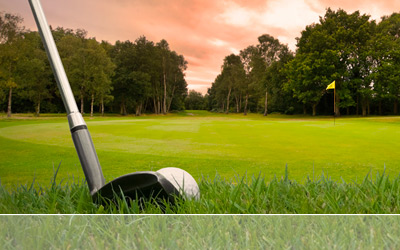 Get Fitted!
For convenience, all work is now done by appointment—so don't hesitate to contact Ken and schedule your fitting.


Call 661.205.2508
or EMAIL Ken today!
Intrigued?
Be sure and check out the frequently asked questions for in-depth answers to the ten most common questions about my unique club fitting methods.
READ FAQs